Hello, football enthusiasts! Today, we bring you an exciting assortment of "Fluminense DLS Kits & Logo 2023-24" for the upcoming season. Fluminense Football Club, based in Rio de Janeiro, Brazil, presents three different types of DLS kits: Home kit, Away kit, and Third kit. To top it off, we also have the goalkeeper-specific kits for your dream team.
Fluminense, one of the most celebrated football clubs in Brazil, is known for its excellent performance in the Campeonato Brasileiro Série A. The club has an illustrious history and has captured numerous national titles, including the Série A championship and the Copa do Brasil. Now, we're providing you with the official Fluminense kits in 512×512 size, the optimal size for all Dream League Soccer kits. All the URLs provided here are free, so gear up to equip your dream team with these fabulous Fluminense kits.
Fluminense DLS Logo 2023-24
Known for its consistent colors since its inception, the Fluminense logo embodies a simple yet eye-catching design. It features the club's iconic maroon, green, and white colors symbolizing the club's passion and heritage. Download the DLS 23 Fluminense logo using the provided link and apply it to your favorite Dream League Soccer kits.
https://imgur.com/a/g5V7RlY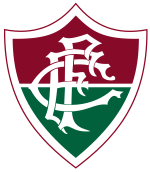 Fluminense DLS Home Kit 2023-24
The Fluminense home kit DLS 2023, featuring a maroon and green striped jersey complemented by white shorts and socks, exudes a timeless appeal. The jersey prominently showcases the team's logo. In a similar vein, the kit red bull dream league soccer 2023 offers an exhilarating design for enthusiasts. Access both kits using the URL provided.
https://imgur.com/tdKxNPy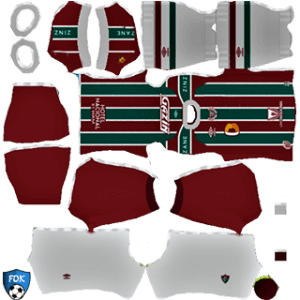 Fluminense DLS Away Kit 2023-24
Fluminense has recently launched its DLS 2023-24 away kit, featuring a primarily white design, complemented with green and maroon accents. This combination gives the away kit an elegant and modern look. Pair it with white shorts and socks to complete the set. Use the provided URL to add this stunning away kit to your collection.
https://imgur.com/a/AHUMs57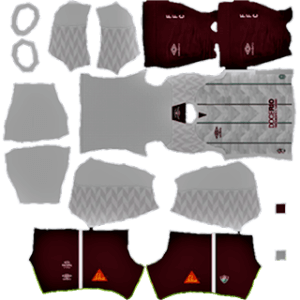 Fluminense DLS Third Kit 2023-24
The third kit DLS 2023, another alternative kit for your team, is now available. Additionally, you might want to consider incorporating the DLS 23 Girona FC kits logo, which adds another dimension to your team's identity. Grab this official Fluminense kit and the Girona FC kits logo using the URLs provided here.
https://imgur.com/a/o45g8Ex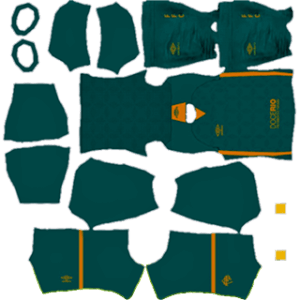 Fluminense DLS Goalkeeper Home Kit 2023-24
The Dream League Soccer goalkeeper kits are specially designed for the goalkeepers in your team. Download your favorite Fluminense goalkeeper kit DLS 2023 using the following URL. This kit offers a unique and dynamic design to make your goalkeeper stand out on the field.
https://imgur.com/a/lZkQHi9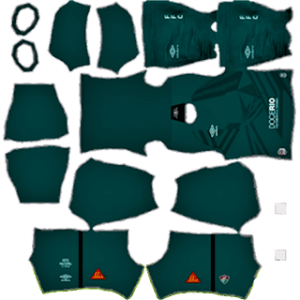 Fluminense DLS Goalkeeper Away Kit 2023-24
The goalkeeper away kit is a significant element in games played away from home. Imbue your performance with style using the Fluminense goalkeeper away kit DLS 2023. This kit, uniquely designed, has incorporated an Arsenal kit 512×512 reference, infusing a slice of Premier League panache into the Brazilian league. Impress your opponents and own this incredible kit now by clicking the link provided here.
https://imgur.com/F1Gm9sa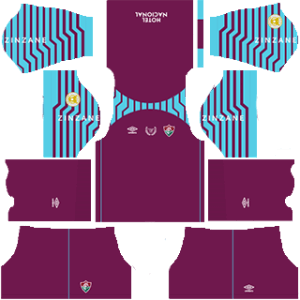 Fluminense DLS Goalkeeper Third Kit 2023-24
The Fluminense goalkeeper DLS kits are meticulously crafted to impress. You can download them all and enjoy an unparalleled gaming experience. Use the URLs addressed in this article to download the latest Fluminense 512×512 kits.
https://imgur.com/Mw9lHFX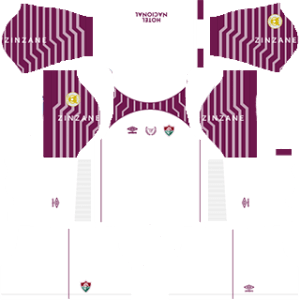 Final Words:
If you find any of the Dream League Soccer kit URLs not working, including the one for the DLS 2023 logo Chelsea, or have further questions or requests regarding DLS kits, please feel free to drop a comment below. We'll get back to you promptly. Also, make sure to check out the brand new DLS France kit 2023 and the DLS 2023 logo Chelsea. We hope you enjoy leading your team to victory with these kits, whether it be the Fluminense DLS Kits & Logo 2023-24 or the DLS Chelsea 2023 kit and logo.