This article is going to unveil the latest "Dream league soccer kits and logo spain 2023-24". Spain national football team is one of the most popular team in football history. Fans of spain football team had given the beautiful nickname to the team which is known as "La Furia Roja" means the Red Fury. Spain is the only national team to win three consecutive major titles like European championships and FIFA World Cup. The team is controlled by the Royal Spanish Football Federation.
The Spain's football team kits were traditionally designed in a red, yellow, blue and black color combinations while they are produced by the famous manufacturers. Here we have mentioned all the official dls kits spain 2023 and logo spain dls 2023 URL's. You can use them to import the fabulous collection of kits and logo for your team.
Spain DLS Logo 2023-24
The Spain national football team has presented its brand-new logo spain dls 2023 for the upcoming world cup season. The logo features its spanish culture, Spain's coat of arms and a golden Star at the top of it. It is extremely wonderful in the club's traditional Red and yellow colorways. Download this new logo spain dls 2023 and customize on your favorite dream league soccer kits. Use the link that we have provided here to grab the most recent logo.
https://imgur.com/a/T0aL5Xy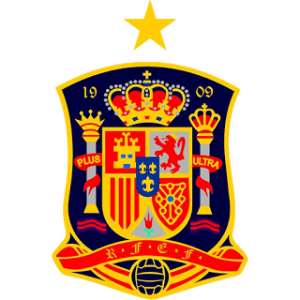 Spain DLS Home Kit 2023-24
The Spain home kit was released in a red and blue color combination, featuring the official new Spain national football team logo. The home kit dls Spain 2023 will be worn in the upcoming world cup. Additionally, consider enhancing your dream league team with the kit dls Fenerbahce, available to download. Grab these latest kits using the URLs provided.
https://imgur.com/PGJozls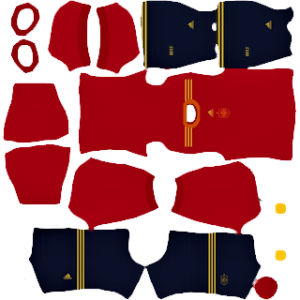 Spain DLS Away Kit 2023-24
The away kit comes in predominantly sky blue with an attractive graphic pattern. There are three stripes present on the shoulder in the colors of Spanish flag. You will definitely love your team outfit in this new away kit spain dream league soccer 2023.
https://imgur.com/4JQlvRn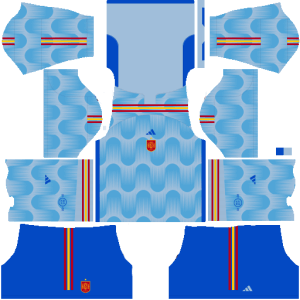 Spain DLS Third Kit 2023-24
The latest spain third kit comes in all white with a red Adidas logo and the team's official logo. It is an alternate kit for your team, you can use this kit in the place of home kit or away kit while playing the game. Click on the given link to get your favorite kit.
Spain DLS Goalkeeper Home Kit 2023-24
The goalkeeper home kit DLS Spain 2023 is beautifully designed by the club, incorporating a subtle graphic design with the sponsor's logo. In a similar fashion, the Brazil Dream League Soccer kit, accessible through the provided Brazil kit URL, is equally stunning, reflecting the heart and soul of Brazilian football. Download both these amazing kits for your dream team.
https://imgur.com/a/OISae7T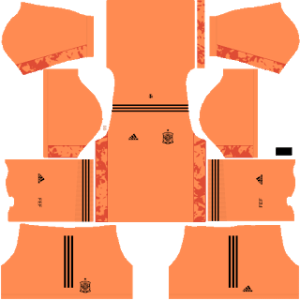 Spain DLS Goalkeeper Away Kit 2023-24
The goalkeeper kits are very famous as they are specially designed for the goalkeeper in a unique design. The gk away kit spain dream league soccer 2023 is extremely simple that will give a classic look for your team. You can find the URL here to grab it.
https://imgur.com/a/qLX0Vxv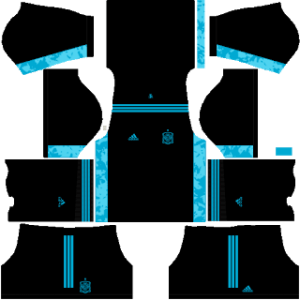 Spain DLS Goalkeeper Third Kit 2023-24
All the kits dls Spain 2023 and Reading FC 2023 are wonderful in their own way. The goalkeeper third kits for both teams give attractive outfits for your squad. The Reading FC kit features the dls 22 Reading FC logo 512×512, enhancing its visual appeal. Get these elegant kits by clicking the link provided here.
https://imgur.com/a/fe3970m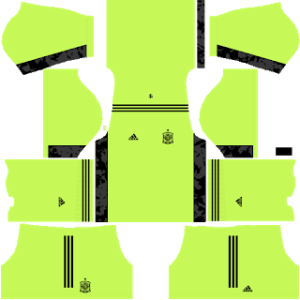 Final Words:
As one of our most valued visitors, we appreciate hearing about your experiences with the latest dream league soccer kits. In addition to kits, we also offer a range of distinctive logos, such as the logo Croatia dream league soccer 2023, which could add a unique touch to your team. Feel free to ask about these or share your thoughts in the comment section below. We assure you that we'll address all your queries and respond at our earliest convenience. Thank you!