Leeds United football club has unveiled new stylish kits and an updated sleek logo for their players in Dream League Soccer 2023-24. The timeless all-white home kit returns to showcase the club's historic elegance, while the creative away and third kits provide fresh exciting new looks. The goalkeeper kits are also sharp and modern. Let's closely examine the iconic shirts Leeds United DLS players will wear with pride next season.
Leeds United DLS Logo 2024-25
The Leeds United logo has been subtly streamlined and updated with cleaner lines and a more contemporary design. It retains the classic blue, yellow, and white colors that have defined the club's visual identity for generations. The simplified, minimalist look gives a hint of modernity while staying true to Leeds United's storied heritage.
https://imgur.com/a/jRrnoGt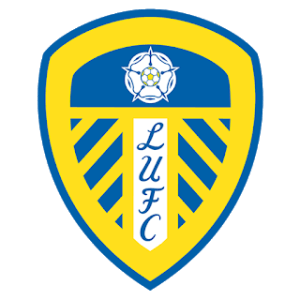 Leeds United DLS Home Kit 2024-25
The iconic home kit is all white with blue and yellow trim, maintaining a traditional Leeds look worn by legends. The shirt sponsor SBOTOP is emblazoned across the chest in blue and yellow. The kit exudes class, elegance, and simplicity – quintessentially Leeds United. Crisp white has been the canvas of Leeds greats for decades.
https://imgur.com/Xve8Yfr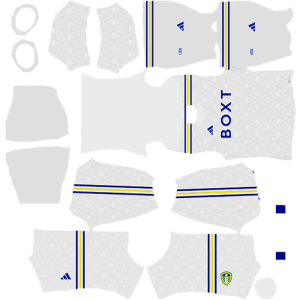 Leeds United DLS Away Kit 2024-25
The away kit introduces an exciting new twist with its navy blue base and vibrant yellow and grey diagonal stripe on the shirt. This adds striking visual dynamism to the classic Leeds away colors. The bold diagonal stripe creates motion and energy, symbolizing the dynamic attacking soccer Leeds is known for.
https://imgur.com/8cLGfnc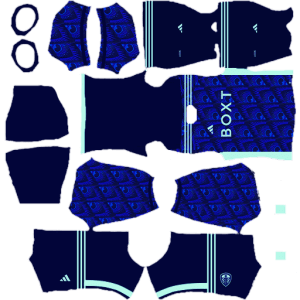 Leeds United DLS Third Kit 2024-25
The audacious third kit is black with a multicolored print on the shirt containing wild shades of pink, purple, blue, and yellow. This flashy kit takes risks and captures the fearless spirit ingrained in Leeds soccer. The kaleidoscopic colors make a bold artistic statement for the club.
Leeds United DLS Goalkeeper Home Kit 2024-25
The goalkeeper's home kit is a dark green with strategic yellow accents to complement the outfield players' pristine all-white kit. The green provides vivid contrast from the field players.
https://imgur.com/3J7FzS5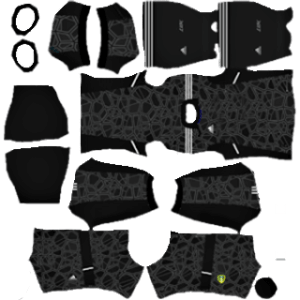 Leeds United DLS Goalkeeper Away Kit 2024-25
The away goalkeeper kit has grey as the base with bright orange sleeves and shorts for a distinctive daring look. The orange electrifies the kit and gives the keeper an intimidating presence.
https://imgur.com/a/ckf09F1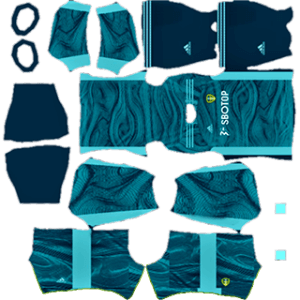 Leeds United DLS Goalkeeper Third Kit 2024-25
Continuing the brave designs, the third goalkeeper kit is black with a wildly colorful pink, blue, and purple graphic print on the shirt. The vibrancy mirrors the entire club's bold mentality.
Final Words: With iconic home whites, creative new away and third kits that push boundaries, and visually striking goalkeeper shirts, Leeds United DLS players will now showcase innovation, fearlessness, and swagger on the pitch.