In this Article, We are going to share you the latest DLS palmeiras kits and logo 2023. Palmeiras is the best  football club in Brazil. It had won 13 national competitions, more than any other club in Brazil. Sociedade Esportiva palmeiras is the full name of this club, but it is famously known by its Nick names verdão (Big Green) and Academia de futebol (Football academy). It has a very good record in Compeonato brasileiro series A.
Football is a very popular game throughout the country and world wide. An ultimate fun can be felt when our dream team playing by wearing those stunning palmeiras DLS kits.
Here there is no waiting, The Brazilian Football Club has officially Announced the latest DLS palmeiras kits and logo for the season 2022-23. The newly released kits are in the 512×512 size. As you all know there are three types of kits that are known as Home, Away and Third kit. The logo is also beautifully designed for this season which we will discuss further. 
Palmeiras DLS Logo 2023-24
The "Logo Dream league soccer 2023 Palmeiras" is very attractive. It is designed with green and white colors. It has eight stars with white color on green background. It contains the letter "P" that represents Palmeiras. The DLS team name palmeiras is beautifully embedded in the logo. It is in the size of 512×512.  Palmeiras logo DLS 2023 looks very stylish with the Red star on top of it. Grab this stunning logo by clicking the given URL. 
https://imgur.com/a/1qWsdHj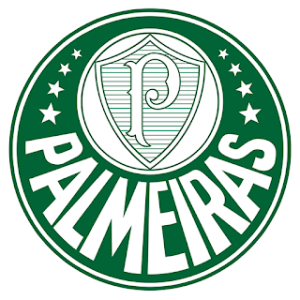 Palmeiras DLS Home Kit 2023-24
The Dream League Soccer home kit boasts an attractive green and white design with palm leaf-like stripes. The 512×512 Palmeiras 2023 kit, designed by Puma, is particularly appealing. We also provide the 512×512 Argentina 2023 kits, offering an authentic 'La Albiceleste' experience to players.
https://imgur.com/U73ag3C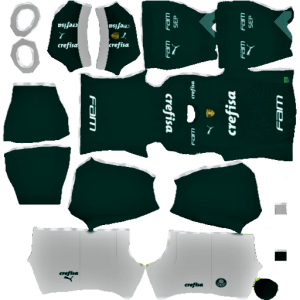 Palmeiras DLS Away Kit 2023-24
The palmeiras DLS Away kit 2023 is white and green coloured. It contains palm leaf pattern stripes on it. And it contains the sponsors logo and logo DLS palmeiras. The team wears the away kit, when the match is away from their own state or country.
https://imgur.com/DhJzspF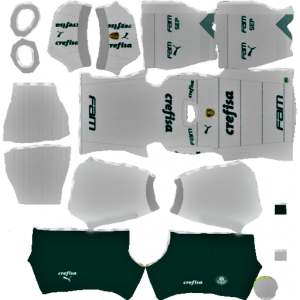 Palmeiras DLS Third Kit 2023-24
The new Palmeiras third kit, presented in an eye-catching 512×512 size, has just been launched. It showcases a vibrant palette with three shades of green, featuring lime green horizontal lines that add depth to the design. The kit is adorned with the official Palmeiras DLS logo, as well as the Puma logo, given their sponsorship. Similarly, we're thrilled to announce the launch of the RB Leipzig DLS kit for 2023, another fantastic addition to your Dream League Soccer experience. This kit complements the wide range of team kits and logos available for your selection.
Palmeiras DLS Goalkeeper Home Kit 2023-24
The DLS Goalkeeper Home kit is indeed captivating, offering a unique parrot green color with different shades of green. It features the Palmeiras DLS official logo and various sponsors' logos. Similarly, we're excited to announce the availability of the Schalke 04 logo for Dream League Soccer, an emblem that captures the spirit of the popular German club, adding to the range of logos available for customization in your game.
https://imgur.com/sabH3Dj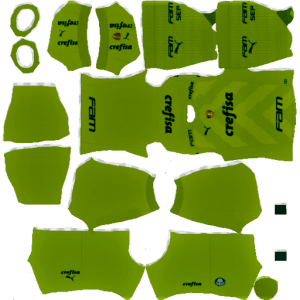 Palmeiras DLS Goalkeeper Away Kit 2023-24
The Palmeiras DLS Goalkeeper Away kit is quite striking with its vivid blue color, palm leaf pattern, and the DLS Palmeiras logo in 512×512 size. Additionally, we also provide the Boca Juniors kits in 512×512 size, an iconic offering from one of Argentina's most popular clubs, broadening your choice for customization in Dream League Soccer.
https://imgur.com/UTPW2a5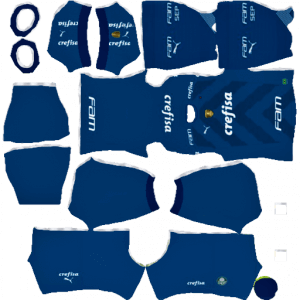 Palmeiras DLS Goalkeeper Third Kit 2023-24
The DLS GK third kit 2023 is excellent. The color of this 512×512  palmeiras kit is green. There are some lines on the kit and DLS palmeiras logo. It is sponsored by famous brand Puma so, the kit has its logo on it. Download palmeiras dream league soccer kits &logo 2023-24 for your team by using the URL's provided here. 
We hope you enjoyed reading this Article. If you want to get any further information about DLS Palmeiras kits & logo, or the logo for the Cerro Porteno DLS, kindly mention them in the comment section. We're here to provide the information you need as early as possible.