Explore the 2023-24 Dream League Soccer collections for the England and Netherlands teams. England, a top European football team, competes in major international tournaments and has significant rivalries. Fans of the game will appreciate the comfortable and visually striking DLS England kit 2023 and the Portugal kit 2023, which enhance the authenticity of their dream teams. All required kits and logos are provided through the URLs below for an enriched gaming experience.
England DLS Logo 2023-24
England national football team is the oldest national team in football that has an admirable nickname known as "The three lions". The logo of England national football team features its nickname that has three lions in royal blue color looks very attractive. The logo is the main symbol of any team, it represents your team in national and international competitions. Download this customized 512×512 logo england dream league soccer 2023 using the below mentioned URL.
https://imgur.com/a/rAh9kpQ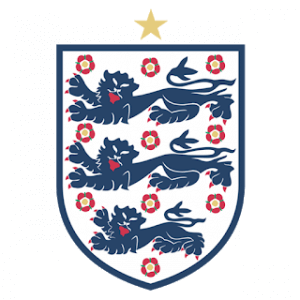 England DLS Home Kit 2023-24
Add the recently unveiled England DLS 2023 home kit to your squad. It features white as the main color, accented with sky blue and navy blue on the jersey sleeves. Use the given URL to download this DLS England kit for 2023 and enhance your team's appearance. Additionally, incorporating the dream league soccer Kashima Antlers logo can diversify your virtual football world, representing the prestige of one of Japan's top clubs.
https://imgur.com/9ILx801

England DLS Away Kit 2023-24
England national football team away kit for the season 2023-24 is designed in bright red color with teams logo and also the sponsors logo crafted on it in navy and light blue. The red shorts and socks will complete the look of this away kit. Let's grab this beautiful england dls kit 2023 and enjoy your favorite game.
https://imgur.com/UhJr1kl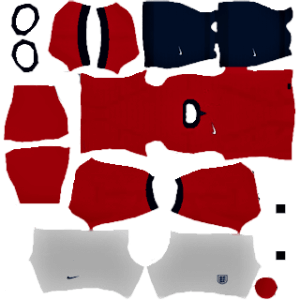 England DLS Third Kit 2023-24
Occasionally, a team will have a third kit, an alternate aesthetic to broaden the wardrobe for your squad. Emblazoned with the team's logo and sponsors, this kit can be downloaded and personalized to suit your team's style via the provided link. For a taste of Spanish football, consider the kit of Deportivo Alaves in dream league soccer. Its unique design could add a distinctive flair to your team's on-field presence.
England DLS Goalkeeper Home Kit 2023-24
The dream league soccer goalkeeper kits are designed especially for the goalkeeper in the team. The team wears goalkeeper home kit when the match is held in its home country. The official kit size is 512×512 download the same from the given URL here and use it for your team.
https://imgur.com/d0phkip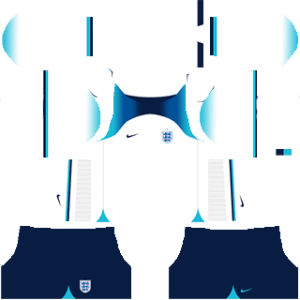 England DLS Goalkeeper Away Kit 2023-24
England national football team has an interesting dls kits, among all the kits, the goalkeeper away kit is very special, it will make your squad look stunning. To get this 513×512 england dls kit 2023 use the URL provided here.
https://imgur.com/hlB0ZtM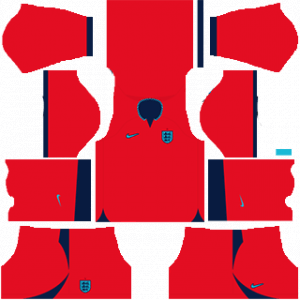 England DLS Goalkeeper Third Kit 2023-24
All the dream league soccer kits of England national team are very attractive. You can use all of them for your team just by clicking the given URL's. To download the goalkeeper third kit you can use the below given URL.
Final words:
That's all about England DLS kits 2023. If you need further information regarding Dream League Soccer kits and logos, please mention them in the comments section below. We aim to provide you with the information as quickly as possible. Also, consider exploring the Kit Palmeiras Dream League Soccer for an extra level of customization in your game, representing the renowned Brazilian club Palmeiras. Keep sharing your fun with your loved ones and enhance your gaming experience with these incredible kits and logos!